Amid the chaos of Tasmania's recent flooding, the family that owns Wing's Wildlife Park at Gunns Plains was cut off from animals and on-site staff.
After an anxious and emotional 48 hours, they regained access on October 15 and found their animals safe, along with the staff and residents who tirelessly watched out for them.
But in that moment of relief, they realize the future of their popular tourist attraction was now very much in doubt.
"Everything is up in the air at the moment," Wing's Wildlife Park manager Gena Cantwell, whose parents Colin and Megan Wing founded the park 36 years ago, said.
"Our focus was to just get in, get the animals, and make sure they were OK.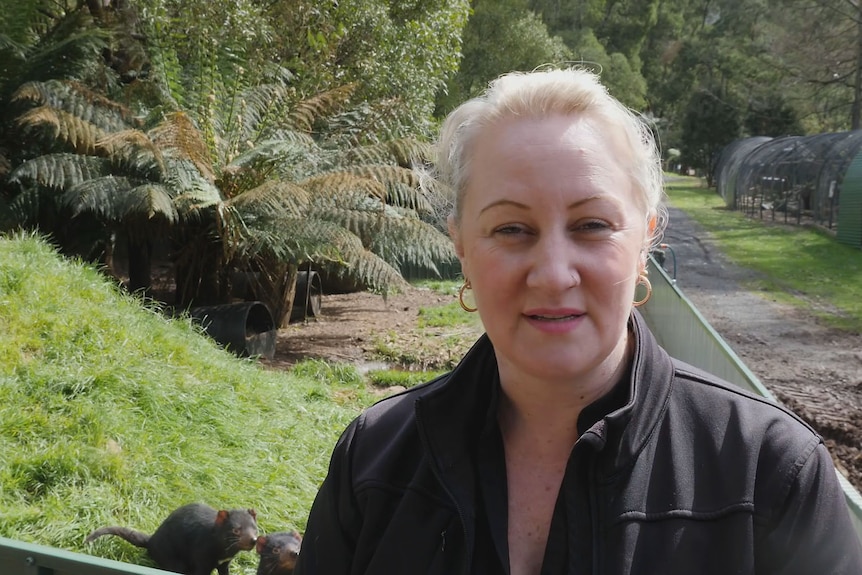 "We've done that but over the coming weeks we're going to have to sit down and have some tough conversations about where we go from here.
"The buildings, the Wildlife Park infrastructure, we can't get insurance for that. We did have in 2011 and 2016 but now, nobody is offering."
A flood of help comes in
As one flood receded, a second began; this time a flood of volunteers who headed to all points of the park almost as soon as the road in became passable.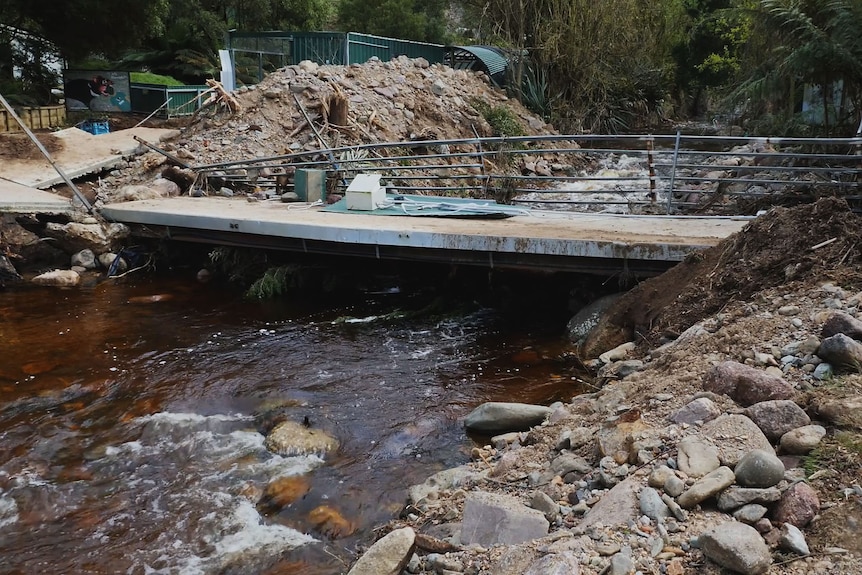 One Launceston building firm provided seven builders, while machinery operators volunteered time and invaluable earthmovers.
Staff, locals, and friends of the park all gave their time to shovel mud and pile up the drowned appliances, merchandise, and materials.
Colin and Megan Wing's grandchildren were right among it too.
"Even Dad, he's a tough guy farmer. Everyone knows him and says he's grumpy but the marmosets were his number one thing," Ms Cantwell said.
"We've got babies in there and he said, 'We've got to get food in their tummies and we've got to get them warm'.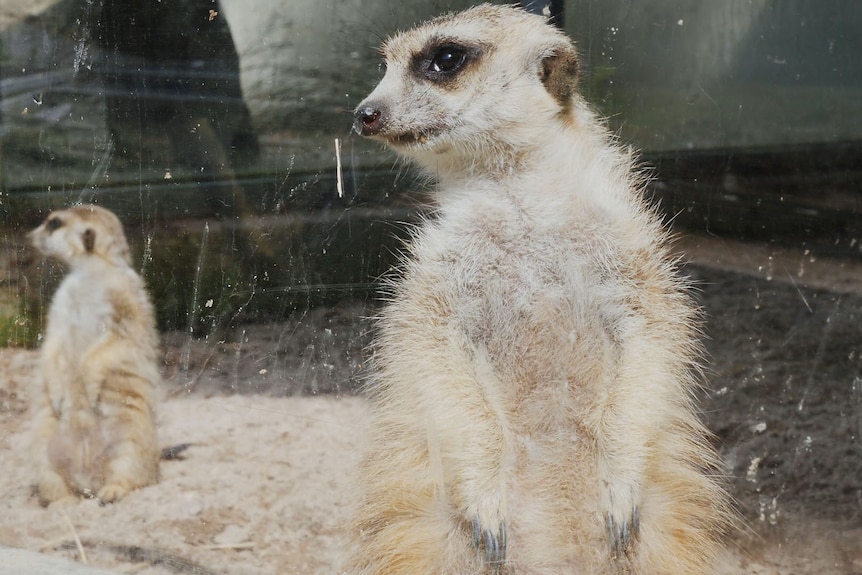 "He was speechless, just desperate to get in there. To see him so caught up in that … yeah, it is tough."
Family's long history in the valley
Eight generations of the Wing family have lived and grown up in the Gunns Plains valley, about 20 kilometers south of Ulverstone.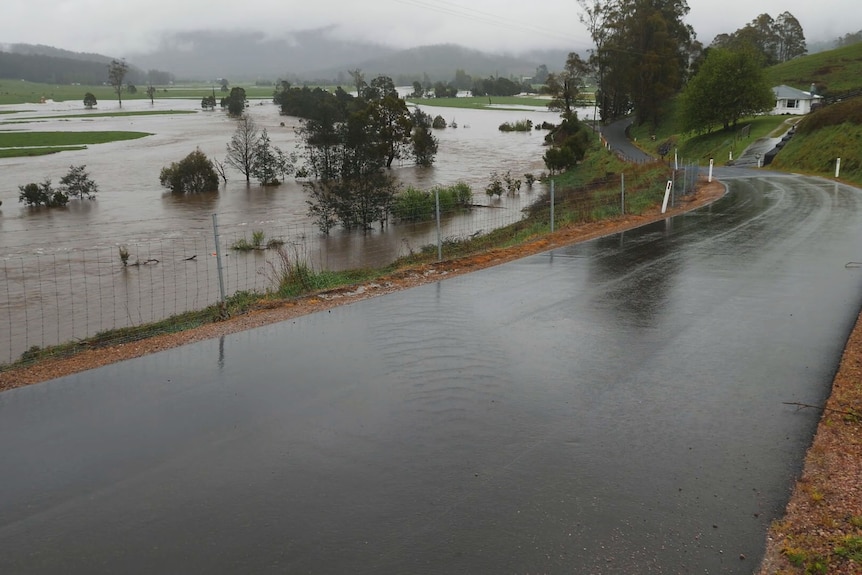 When Ms Cantwell was a child, her parents would hook up a caravan at their dairy farm on the east side of the valley and tow it across the Leven River to their other property in the north-west corner.
There was a dairy at each property for a time and then the idea for the wildlife park took hold.
Flood has been an ongoing concern but Ms Cantwell feels as though the nature and seasonality of the floods has been changing.
The water that hit the park was so powerful that it lifted and broke concrete slabs, and twisted a concrete and metal bridge.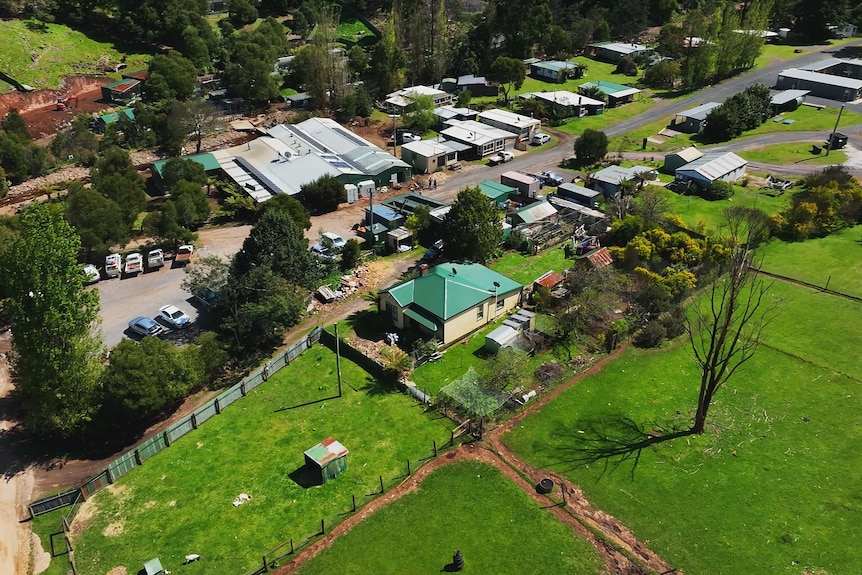 It moved animal enclosures and filled office and shop areas with 30 centimeters of mud, all in a chaotic rush in the very early morning.
It happened even before the much bigger Leven River had broken its banks during the morning of October 13, flooding about half of the farmland in the valley and cutting off access to the wildlife park.
Storm damage snowballing in 2022
Recent wind storms had left a lot of trees down in bushland above the park.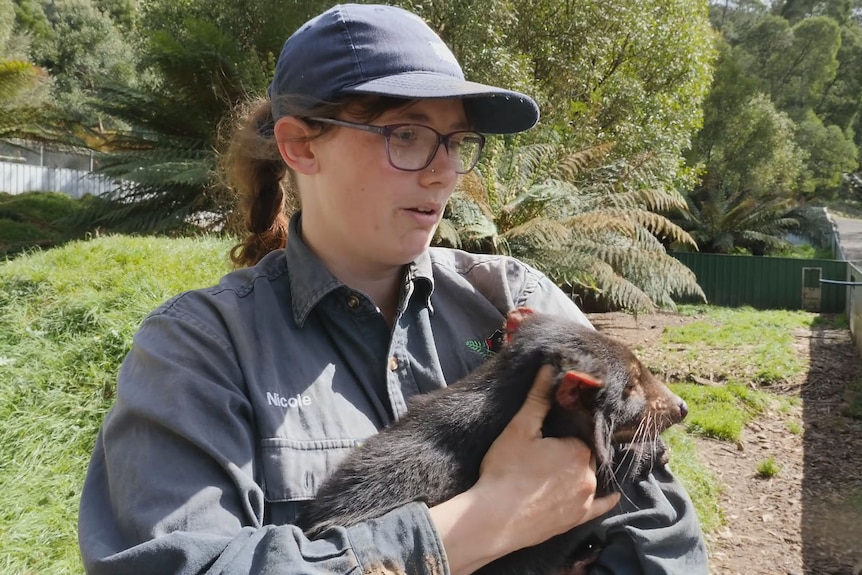 Though debris had been cleared from the small Walloa Creek to the edge of the property, some big timber washed down from further into the wild forest above that.
"A massive stump got caught up at the bridge and then more came along slamming into it like missiles," Ms Cantwell said.
"Our senior wildlife keeper, Nicole [Mason] had been updating us every hour by phone and then by radio when we lost power.
"It was all what we expected, a regular flood, sandbags in place just in case. Then 4am, 4:30am, water was suddenly pouring through the buildings."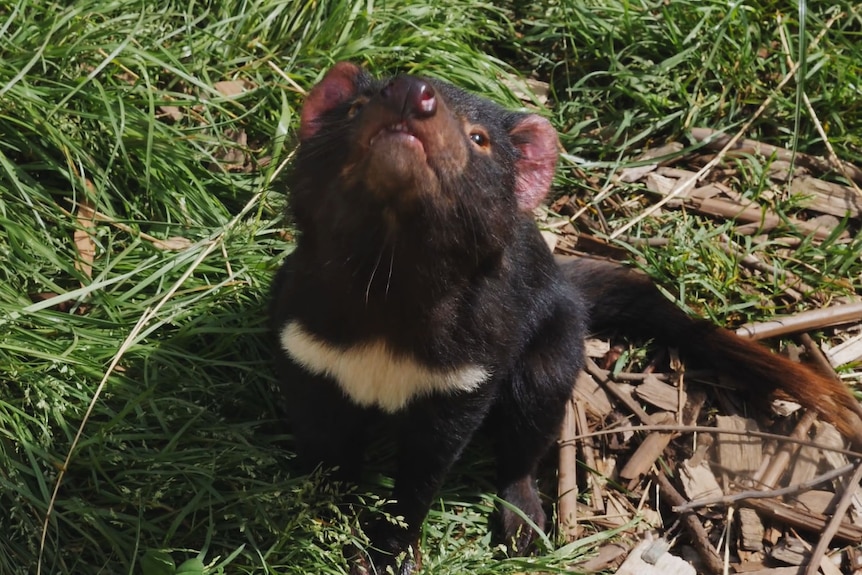 For Ms Mason and others trapped on site, the speed and damage of the flood was traumatic, as was the urgent need to move some animals and ensure others had higher ground.
"Social media, some of it was amazing … but it's pretty upsetting some of the comments that were made about what we weren't doing for the animals," a still-emotional Ms Mason said last week.
"And it's not true. I was trying to do, and my team was trying to do, as much as we could for our animals.
"Some of it was a little bit upsetting. So we just turned it off."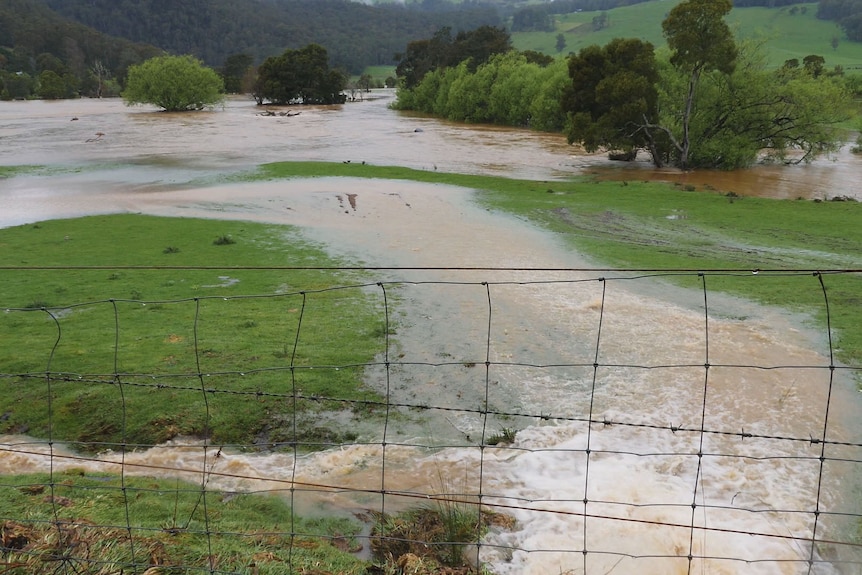 The Wing family expects the park will be closed for months rather than weeks; a hard pill to swallow after losing so much business to COVID and with the tourism season ramping up.
"Our first cruise ship visit on the coast for a couple of years is due on November 5. We're pretty gutted that we'll likely miss that," Ms Cantwell said.
"These should be the happy times. Unfortunately, we're not even sure if it will be worth going on at all.
"It's taken all of those 36 years to develop the park into what it is today. Everything you see around us has come out of Mum and Dad's pockets.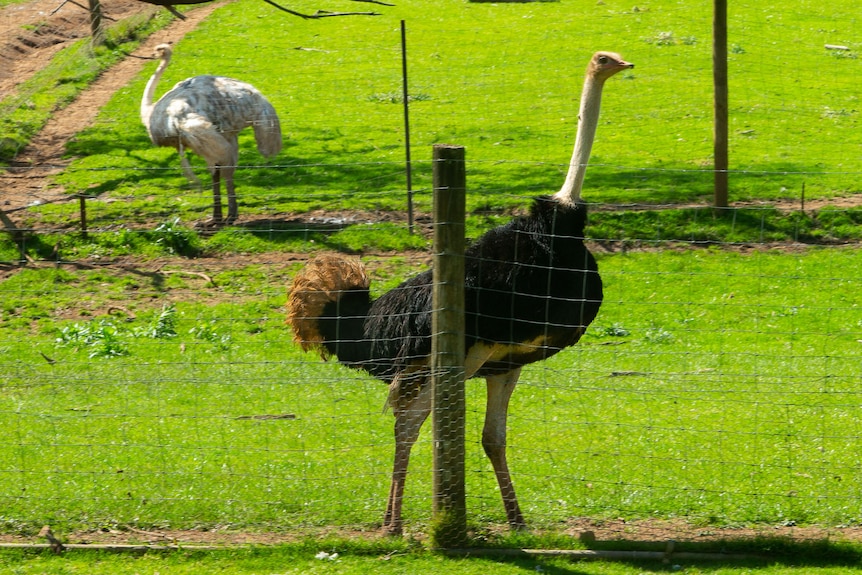 "People are saying, 'Yeah, you'll get there, you'll get back open' but it's not as easy as just cleaning something out. It's a lot more than that.
"And yeah, we just really don't know."
Loading form…
.